Photographer
Sarah Lycksten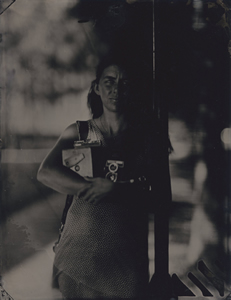 My work is exclusively with analogue cameras and film and I print all photographs by hand.
I love alternative processes, even if they demand a lot of time and effort, there is often a pleasant surprise of an unexpected flaw in the picture. I am easily charmed with a "new" process and constantly find new things to try out or combine!

Hen island
The island Hönö is one of the most beautiful places on earth in my opinion. Most people comment on it being windy and cold in winter but in summer they are envious. I love it all year around! There is always a lot to do, I have now gathered all my projects(to help myself keep track of them) into a blog called Henisland.wordpress.com. Please have a look if you are curious about life on the Island.

With acommodation available to rent for a week or long weekend, you can explore Hönö and the islands surrounding, who all have their own charm. At request I'll be your personal guide to the island. Just make your booking through Airbnb.com. Here's the link to our Rustic appartement close to the sea!
Maybe combine your stay with a workshop in Historical photographic techniques?

Contact
Phone: +0046 735993108
Studio address: Gårdavägen 37, 47542 Sweden
Email: info@sarahfoto.com

"Sarah Lycksten" Wetplate portrait above taken by Henning Klasén
Wet plate photography in Galleri Gårda- a video by Ida Eriksson

Analoga fotografer- Facebook group (in Swedish)
©Sarah Lycksten 2018